I should be working, but it's hard to wrap my brain around much right now.  I am brokenhearted over the news of Robin Williams untimely and tragic death.  This is a tragedy of horrific proportions, as it is being felt worldwide.
My heart goes out to his children, his wife, his family members and those who called him "Friend." While the rest of us didn't "know" him, Robin Williams has been visiting us in our homes for the last 30 + years. We have laughed ourselves to tears, and/or been touched by his raw and very real performances. We have experienced his genius time and time again, and have been lightened. As a screenwriter, and lover of the arts, it's never been a struggle to be wooed by his artistic brilliance.

Death is never an easy topic, and as much as it is a part of life, this kind of tragedy is just senseless. My heart isn't just saddened by the loss, but over the fact that this man who we "all" loved so dearly lived tormented…so much so, that he decided to stop living.
R.I.P. Robin Williams…you will forever be remembered.  Thank you for giving the world so many happy and poignant moments, and sharing a little piece of "you" with us all.
"Some men are born great, some achieve greatness, and some have greatness thrust upon them." – William Shakespeare.  Robin Williams was such a man.
Robin Williams won 1 Oscar. Another 54 wins & 67 nominations.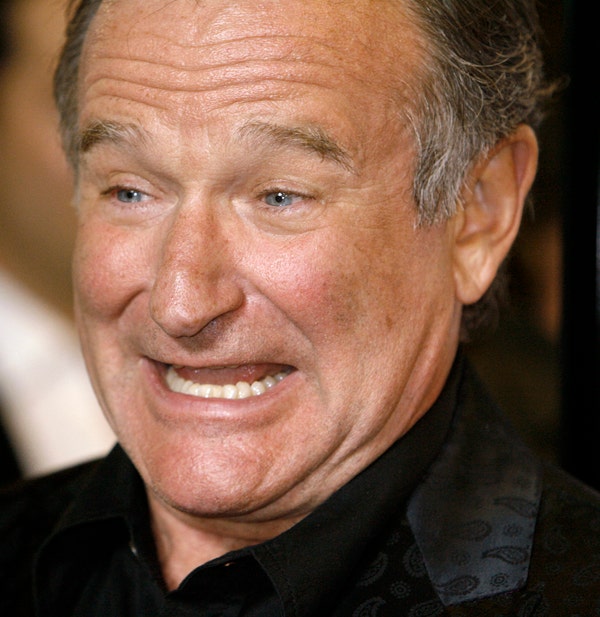 http://www.youtube.com/watch?v=JsJxIoFu2wo
http://www.imdb.com/title/tt0097165?ref_=nm_aiv_t2