It's not easy to successfully remake an age-old fairy tale, and particularly one as renowned as Cinderella, but once again, Disney triumphs.
First of all, choosing Kenneth Branagh to direct this live action version of their original animated film (1950) was a terrific decision – it's hard to go wrong with the talented and famed actor, director, producer and screenwriter from Belfast, Northern Ireland. Undoubtedly, his understanding of both story and character arc, especially as related to his pronounced knowledge of Shakespeare can be seen in his ability to re-visit and revise this classic tale. In addition, Branagh was trained as an actor at the Royal Academy of Dramatic Arts, and has acted over the span of his career. Since he has been on both sides of the fence, it gives him some advantages because he's connected to the audiences perspective, and this makes for powerful directing.
This updated version of the classic story is fresh, sweet, sometimes amusing and altogether lovely. While screenwriter, Chris Weitz sticks to the over-all original version, he does throw in a few nice surprises, such as the opening scene where Prince             Charming (Richard Madden…he's incredibly charming) and Cinderella (Lily James) meet on horseback.  Cinderella is wonderfully engaging, charming, sincere, trusting and quite down-to-earth. There is nothing magical about her character, in fact, there is a wonderful message of strength of character that emanates to audiences of all ages. She's not a victim, nor is she feeble — she stands strong. Cinderella is refreshingly real. She holds fast to memories of a happy time when her parents were alive, and rather than give way to anger or bitterness as a result of harsh life circumstances, she matures and her beauty radiates from the inside out. Cinderella recalls her dying mother's instructions to, "Have courage and be kind," and this becomes her life refrain, whether it's in the way she connects to animals and or responds to Lady Tremaine, her cruel and calculating stepmother (Cate Blanchett), or in her interactions with her two vain, argumentative and imprudent stepsisters, Drisella and Anastasia (Sophie McShera and Holiday Grainger).
One of the most powerful things in the story is the way loss is perceived and dealt with by most all of the main characters. As a young girl, Cinderella looses her mother, and then   later on, after her father has remarried, he suddenly dies while he is away on a business trip, leaving her orphaned. We later learn that the King is ill, and Prince Charming…otherwise known as Kit, is about to lose his father and become king. Interestingly, Lady Tremaine confesses that she too lost her true love, and her bitter, jealous, angry response to loss is juxtaposed against Cinderella's commitment to kindness – it really is all about choice, and according to Cinderella's mother, having courage and kindness is a secret that will "see her through all the trials that life can offer."
Instead of the typical "evil" stepmother as one would expect, Lady Tremaine is far more realistic. Granted, she is calculating, cruel, malevolent and abusive, but this antagonist is not the typical Disney villain. She is actually more believable, and for a brief moment, we don't see hatred at the helm of her cruelty, but the need to provide for her two daughters and Cinderella is a rival.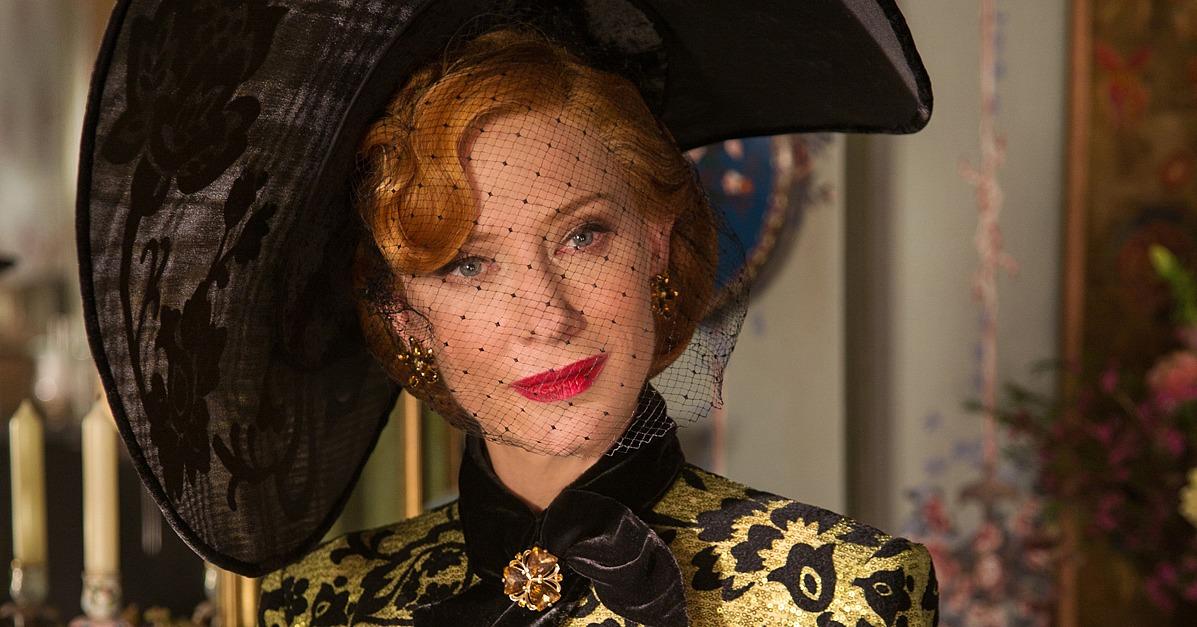 In a brief moment of weakness, when Cinderella faces her dark night of the soul, her Fairy Godmother (Helena Bonham Carter) magically appears on the scene and Cinderella's world changes.  Carter is sassy and delightfully ditzy, introducing herself as Cinderella's "hairy dogfather," and then reassures Cinderella that she'll find the jaw-dropping glass slipper "really comfortable."
A fabulous cast, a fabulous director and superb writing are at the helm of this remake, and that's only the beginning. Dante Ferretti's set designs are nothing short of spectacular and Sandy Powell's costume designs are simply amazing — in fact, they're completely flawless.
It's no wonder Rotten Tomatoes gave Cinderella an 84% rating. Both my thumbs are up!  Oh, and ladies — make sure you take some tissue.